Posts In State Of The Local Real Estate Market
EXCLUSIVE 4 BDRM, 4 BTHRM
Home For Sale $329,900 At
2240 North Ferry St. in Anoka, MN 55303
Click For Listing Website
Click For Interactive e-Tour
Beautiful 4 bedroom home with 58' of frontage on the Rum River. Master bedroom with large walk-in closet, office, exercise room, study, 3 full baths, and extra deep garage. Impressively landscaped back yard lowers to your private access to the Rum River
MLS#
4460812
$329,900
4
Bed,
4
Bath
2240 North Ferry Street
Anoka MN, 55303
Justin Burke
EXIT REALTY NEXUS
651-335-1586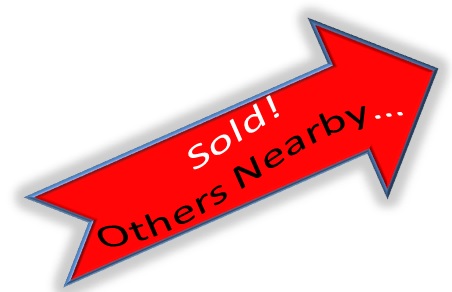 Stunning Home For Sale $264,900:
9000 Nantwick Ridge Minneapolis, MN 55443
Click For Listing Website
Click For Interactive e-Tour
Welcome to 9000 Nantwick Ridge Brooklyn Park, MN 55443! Please view the E-Tour for additional details regarding this fabulous home!
MLS#
4463687
$264,900
3
Bed,
2
Bath
9000 Nantwick Ridge
Minneapolis MN, 55443
Dennis Dorman
EXIT REALTY NEXUS
763-548-1432
City of Brooklyn Park, MN Website
The Twin Cities Real Estate Market Watch shows a significant swing in both supply and demand categories. The above snap shot provides current inventory levels, off market listings, closed and pending sales in the past 7 days as of 11/15/12.
If I was a potential seller, I'd want to be going on the market with the typical season highes of both expired and cancelled listings. Sellers should consider going against the flow and be featured on the market when inventory levels are lower. There are 12 additional advantages of listing during the holiday season. I'd love to discuss those in person :)
President Obama has introduced a new refinance plan for homeowner's who hold FHA loans that were originated prior to June 1, 2009. Please see the link below for more details. This is the best of both worlds for any FHA loan holders. The monthly mortgage insurance is lowered from today's rate of 1.15% to the old factor you are currently paying of .55%, so the lower rate will not be washed away by increased monthly mortgage insurance like it had been. Also, you do not have to pay FHA a large up front amount... More details here...
Reversing Real Estate Trends
Even Ben Bernanke is finally acknowledging a reversing pattern in certain US market places. The Twin Cities housing market has revealed parallel trends and conditions associated with the balance of supply and demand. For the past few years, the actual supply of single family homes greatly exceeded the effective demand of home buyers. The supply and demand ratios are reversing in the Twin Cities at a relatively blinding pace. Numerous factors have impacted these transitions and they include: Record Housing Affordability Indexes, record low interest rates, increased amount of investors and investor activity (over 40% Cash Buyers), reduced number of pending foreclosures associated with the most recent re-finance programs for homes in a short equity position. Also, the Federal Reserve and other bank regulators have utilized tools and programs to ensure that the banks have enough capital to cover mortgage losses while continuing to lend at such great rates. Banks have posted incredible consecutive quarters as well which in turn stabilizes the real estate marketplace.
For the past two years, existing homeowners have faced the question: "Should I stay or should I go? More and more homeowners are just now catching on to the fact that the supply and demand levels have reversed, coupled with the seasonally high period of sales in the marketplace. Dr. John Tucillo ( Chief Economist) best describes the nations real estate picture using a bathtub analogy. Picture a bath tub half-filled with water running, the plug removed and the water level remaining the same. He suggests that when water levels (supply and demand) adjust in either direction; investing in real estate becomes more risky. In other words, for the first time in years, we're in a very stable marketplace according to Chief Economist, Dr. John Tucillo. Potential sellers can further leverage their equity position when making decisions regarding choosing better trained professionals with proven track records of sales. For example in 2011, EXIT Realty Nexus agents netted their sellers 5.83% more for their sellers than the rest of their competition (Data taken from posted MLS sales in 2011; Original List Price versus Sold Price). In 2010, EXIT Realty Nexus agents posted a 6.1% higher net sale for their sellers versus their competition. Sellers are also reversing their trends when selecting their preferred agent who will better serve their bottom line.
If you owe less than $729,000 on your mortgage and live in Minnesota, you may qualify for the new regulations and the Affordable Home Program. Under this new plan, the government is trying to force the banks to cut your mortgage payments by up to $12,000 a year…But not all banks want you to known this. Why? Because there are 2 Important Loop-Holes:
1. Most Minnesota Homeowners are Pre-Approved
2. Most Credit Types are Accepted.
President Obama passed yet another new program called the Home Affordable Refinance Plan (HARP) that allows Minnesota residents an small window of opportunity to refinance their homes at all time low rates and also reduce the amount owing by as much as $12,000 a year.
The catch? There might be a small window of time for Minnesota residents to take advantage of this new regulation. Even consumers who may owe more than their home is worth should inquire into their eligibility.
It is recommended to be proactive on this because it is not known how long this plan will exist for homeowners to refinance with these new rates and/or even take cash out of the equity in their home.
THERE IS A VERY LIMITED WINDOW OF OPPORTUNITY HERE. Contact us for more direction.
Older Posts